Kickfannie SalesEdge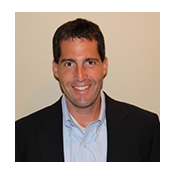 by Allan Barmak for Kickfannie Sales & Marketing
Building the Relationship Online
The old sales adage is "people buy from who they know, like, and TRUST." As the salesperson continues to build a deeper relationship with his prospects and customers, he increases his chances of getting more business. In today's world, where business interaction is increasingly happening online, how can the salesperson continue to build a relationship when he can't be face to face?
The answer is simple- leverage technology tools to build a one-to-one relationship with your customers online. It's all about personalization and relevancy. That's what gets the best results- if you can communicate with your target audience by sending information of value through emails, tweets, LinkedIn posts, etc., you will be building the relationship online. Implementing marketing automation tools to deliver personalization is another important step, yet I'm amazed at how many big companies are not utilizing this technology.
I was thinking about this the other day- my son plays lacrosse, so I was on the website of a major sporting goods company looking for lacrosse sticks. While I was on the website, I signed up for their email list. I didn't buy anything during my first visit to the site. Two days later, I received an email from the store promoting that there was an online sale for running shoes. Why did I get this email? I hadn't expressed any interest in running. This highlights the lost revenue opportunity for the store.
Now let's replay that interaction where the store is utilizing progressive profiling and marketing automation technology. I go onto the site looking for lacrosse sticks but don't buy. I sign up for their email list. Within 24 hours of signing up, I get an email which thanks me for signing up and highlights all the great things about the site. One day later, since the store used e-marketing tags to track my behavior on the site, I get an email that says "That goalie stick you were looking at is in stock and it's now 20% off. Click here to buy." By using e-marketing technology and sending a relevant message, they engaged me online, continued to build a relationship with me, and made the sale… all without talking to me in person or using one of their employees as a resource.
This is the beauty of the technology tools that are out there. It is easy for the salesperson (in this case, the sporting goods store) to build a one-to-one relationship with thousands of people all at the same time. Because they were able to send relevant messaging, I felt like the store knew about my needs and made it easy for me to complete the transaction. You can use this same technology in any industry. Imagine automatically sending follow-up emails based on which white papers a person downloaded from your site. Or sending fundraising emails to prospects based on their historical level of donation. Or, sending case studies and testimonials based on which links someone clicked on your site.
As I said earlier, personalization is the key. By sending relevant emails, you will see open rates and click-through rates go up. This is the start of building the relationship online. As these relationships develop, you will find that it will be easier to make the sale both online and offline.
About the Contributor
Allan is a national speaker and author of "The Accidental Salesperson". His live training events have been sold out all over the country. He leads a sales consulting and training firm which leverages his 20 years of sales experience in digital media. Over the years, he has worked with a variety of different companies, across a wide range of industries, helping each of them expand their sales operations by optimizing existing revenue streams as well as building new ones.
Throughout his career, he has an extensive history of success selling online advertising, including 10 years at AOL, and a total of 7 years with other digital start-ups.
For additional information on Allan check out his website at www.barmakgroup.com
Submit Questions for Allan to answer at SalesEdge@kickfannie.com