Kickfannie Ask the Recruiter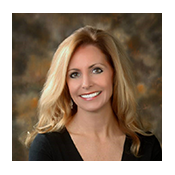 by Stephanie Eberhart for Kickfannie Operations
Why Your Company Should Consider Hiring a Summer Intern and How to Attract the Best
Does your company need extra help this summer? I'd recommend considering a summer intern. Summer interns can provide immediate help for your company and provide value in a variety of ways. If you have a small company with limited staff your summer intern can help with projects and work that would otherwise go undone or contribute to the burn out of your possibly overworked full time staff. Summer interns bring fresh prospective, cutting edge trends and forward thinking to your organization. They are also extremely savvy when it comes to technology. Summer interns also provide you with a talent pool that you can evaluate and eventually hire on a full time basis. Your ability to assess their performance during the summer will give you a good insight into their work habits and quality of work. If you want to attract the best and the brightest for your company here are some ways to do that.
1. Use your own network to spread the word that you are looking for summer interns. Post the opening on LinkedIn, Facebook, Twitter, on your company website and in emails to professional and personal contacts. Also, tap into any college students that you know to share the word amongst friends. There are a lot of good college students looking for meaningful work in their field of study. Your networks will spread the word for you and also help to promote your company at the same time. If you are able to hire an intern early in their college experience you could benefit from them returning each summer until they graduate.
2. Seek out professional speaking engagements on local college campuses. The students will appreciate the time that you spend sharing your knowledge with them and learning about your business. Provide your contact information at the end of your presentation and encourage students to reach out to you if they are interested in an internship. Also, develop relationships with college professors. Good professors try to help their best students find internships and can help you connect quickly with the best and brightest students in their classes.
3. Reach out to friendly competitors and ask if they have an overflow of prospective students who are seeking an internship. Larger companies often times have robust college recruitment programs and the head of these programs are usually willing to help other businesses out once they have filled their own internship positions.
4. If your business allows, consider providing flexibility to your interns. Students are used to autonomy and independence. If they can do the job remotely and within the deadlines that you have set this may be a good option for your company and also save valuable workspace for a full time employee. With already hectic summer schedules and additional summer commitments this approach can help to attract the best students as well.
5. Offer learning opportunities to your interns. Sure you expect the intern to work while they are with you during the summer, however if you or one of your employees offers to mentor and teach the intern during their time with you then they will value and appreciate their experience with you that much more . This is a great opportunity for you and your firm to become a company of choice for searching interns.
6. Offer to help your interns write and update their resumes each year. Summer interns will see this as a bonus since they need relevant work experience in their field of study. Your willingness to help them with their resume is considered a valuable investment in them. Also, offer to serve as a professional reference and write them a recommendation letter for future use.
Including your new summer intern in company events and treating them with the respect that you show your full time employees will go a long way with their internship experience and willingness to help you recruit other interns in the future. You are also making a great investment in the future generation of workers and that is a win-win benefit.
About the Contributor
Today, Stephanie is the Co-Founder and Managing Partner of Talent Remedy. Talent Remedy is a full service recruiting firm supporting businesses around the United States placing exceptional talent. They believe in taking the interview process beyond the job description and truly understanding the needs of the role in both the immediate time frame as well as the future. She understands filling positions is not just about skills, it's also about finding the right cultural fit for your organization. Learn more about Talent Remedy at www.talentremedy.com
Submit Questions for Stephanie to answer at AskTheRecruiter@kickfannie.com