Kickfannie Feature Contributor Team
Meet our dynamic Kickfannie Feature Contributors team. Each month they will bring to you specialized articles on sales, coaching, time management, corporate organizing and productivity, honing your marketing and branding message, how to structure sales, manage teams, and recruit the best talent possible for your companies. Look for their featured articles, along with special guest contributors whose articles will address run the gamut of business from initial idea development, seed capital, daily operations, expansion, and exit strategies for your businesses.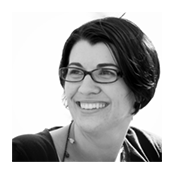 Andrea Goulet Ford, Kickfannie Message Matters – Writer
Meet the human voice behind some of the world's largest brands.
Over the past decade, Andrea Goulet Ford has helped engineer the personalities of the businesses, non-profits, and government agencies you interact with every day. Her firm, BrandVox™, helps organizations scale without sacrificing personality or authenticity. Calling herself a Message Architect, Andrea's specialty is crafting brand foundations and style guides, so that individuals across many departments can speak in one unified voice.
Andrea has worked with many Fortune 500 and government organizations, including Capital One, Verizon, The Centers for Disease Control and Prevention (CDC), nTelos and Virginia Commonwealth University.
She's the co-founder of RVA Content Strategy and the co-author of the CDC Guide to Writing for Social Media. You can also find Andrea working on her first book, The Message Playbook.
To learn more about message architecture, check out the BrandVox website at www.yourbrandvox.com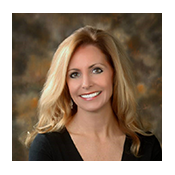 Stephanie Eberhart, Kickfannie Ask the Recruiter Writer
Key Talent Acquisition Visionary and Corporate Speaker
After years of witnessing business owners waste millions in capital and precious time on key employee turnover, Stephanie found a solution that works. She found time and again, that focusing on the candidate's fit within the corporate culture played a significant role in the acquisition and ability to retain key talent for organizations. Talent acquisition is not simply finding a great candidate whose skills match an open position, but delving into how that exceptional candidate fits into a particular organization. Corporate cultures are as different as the individuals who create and make up the companies. Every company has a different need.
Today, Stephanie is the Co-Founder and Managing Partner of Talent Remedy. Talent Remedy is a full service recruiting firm supporting businesses around the United States placing exceptional talent. They believe in taking the interview process beyond the job description and truly understanding the needs of the role in both the immediate time frame as well as the future. She understands filling positions is not just about skills, it's also about finding the right cultural fit for your organization.
For additional information about Talent Remedy go to www.talentremedy.com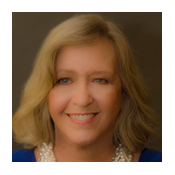 Terry Monaghan, Kickfannie Time Matters Writer
National Speaker, Author and CEO of Time Triage™
Kickfannie invites you to learn each month from this powerful contributor, and nationally known speaker. Whether you are a corporate executive or a "solo-preneur," the outcome of Terry's methodology will give you an expanded level of freedom and productivity with results you can measure.
Terry's clients find themselves working on what is most fulfilling and what really matters in moving things forward rather than what they previously thought they "had to do." The things you hoped to get to someday become the things you work on today.
With over 30 years of business and entrepreneurial experience, Terry's unique technology has dramatically increased the productivity of Fortune 100 executives and entrepreneurs in a variety of industries. As a Keynote Speaker with the Tony Robbins Power Team, Washington, DC, Terry inspired audiences in our Nation's capital to "Eliminate the Overwhelm!" To learn more about Time Triage™ check out Terry's website at www.timetriage.com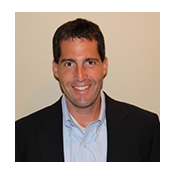 Allan Barmak, Kickfannie Sales Insights Writer
National Speaker, Trainer, and Digital Media Sales Expert
Allan is a national speaker and author of "The Accidental Salesperson". His live training events have been sold out all over the country. He leads a sales consulting and training firm which leverages his 20 years of sales experience in digital media. Over the years, he has worked with a variety of different companies, across a wide range of industries, helping each of them expand their sales operations by optimizing existing revenue streams as well as building new ones.
Throughout his career, he has an extensive history of success selling online advertising, including 10 years at AOL, and a total of 7 years with other digital start-ups.
For additional information on Allan check out his website at www.barmakgroup.com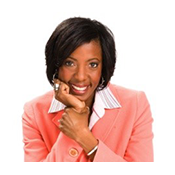 Kathy Wilson, Kickfannie "InsideStrategy" Writer
National Leadership Strategist and Speaker
Kathy, a former collegiate and professional basketball player and coach, is a speaker, author and change strategist in the Washington, DC area. Balancing the lessons she learned on the basketball court with her experience as an organizational training & development expert, Kathy brings a unique perspective on how to break through unconscious barriers in order to create positive and lasting change.
Kathy holds a BA in Communications from the University of North Carolina @ Chapel Hill, as well as a Graduate Certificate in Leadership Coaching and a Masters in Organizational Management from The George Washington University. For ten years Kathy has worked with a wide range of clients ranging from Fortune 100 companies to public organizations including, The Securities and Exchange Commission, The Congressional Black Caucus, Vanderbilt University, Mary Washington Healthcare and Morgan Stanley empowering individuals to transform the way they work and live.
For additional information on Kathy Wilson check out her website at www.coachkathywilson.com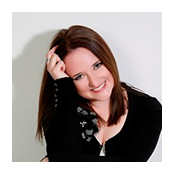 Carmen Coker, Kickfannie Contributor Organizing and Productivy
Organizational and Productiviy Expert, Go-To Expert for Media Outlets, Author and Columnist
Carmen Coker is a former US Air Force officer turned professional organizer. She helps busy people find the serenity they long for in life by helping them to get organized and clear the clutter that holds them back. Carmen offers organizing and productivity products and services for both home and small business through CarmenCoker.com, including best-sellers The Clutter Cleanse® and Totally Organized You™. She is also the founder of the International Association of Virtual Organizers, providing organizing professionals with resources to build their online business.
Carmen has been recognized with "The Platinum Excellence Award", honoring stand-out entrepreneurs, and an "Apex Award of Excellence" for her popular newsletter Organizing Essentials. Additionally, she is a guru contributor for FranklinCovey's "Get Organized Community" and has been the go-to expert for media outlets such as CBS, NBC, and Real Simple magazine.
Carmen currently resides in the Washington, DC, area, helping clients locally and around the world to get organized, simplify, and calm the chaos.
For more on Carmen go to: www.carmencoker.com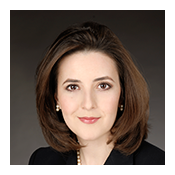 J.J. Sherman, Kickfannie Legal Contributor
Legal Expert, Author and Columnist
J.J. Sherman, Esq. is an experienced commercial real estate and corporate attorney focused on serving retail businesses in expansion mode, investors buying and selling commercial real estate, and business owners with commercial real estate property interests. She is the principal of Law Offices of J.J. Sherman, P.C.
Previously, J.J. Sherman was an attorney at Sullivan & Cromwell LLP in New York City and at Latham & Watkins LLP in Los Angeles.
J.J. Sherman obtained her Juris Doctor magna cum laude from St. John's University School of Law in New York and her Bachelor of Arts degree, summa cum laude, from Marymount Manhattan College in New York. See additional information on Law Offices of J.J. Sherman, P.C. at www.jjshermanlaw.com.
For more on J.J. Sherman go to: www.jjshermanlaw.com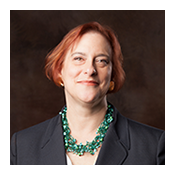 Julie Jakopic, Kickfannie Contributor
Author and Columnist
Julie Jakopic has been helping leaders succeed since she tutored her friends in math in third grade. Today, Julie's on a mission to help build the new paradigm of business where leaders thrive at home and at work, lead from purpose and create profits and positive impact in the world. Julie founded iLead Strategies to help leaders and change agents across sectors transform their vision into reality.
After cutting her managerial teeth at Bloomingdales and Estee Lauder while still in college, she branched out into the non-profit sector, working with at-risk families, and developing organizations from the inside out. Since then, Julie has masterfully maneuvered between the private, public, and nonprofit sectors, her signature style a blend of big picture thinking, hands on strategy, and mission driven leadership and organizational development.
Author of Planning for Results, a nationally recognized strategic planning tool, and creator of the Don't Await It, Create It framework and event, Julie gets rave reviews as a speaker, coach, facilitator, and strategist known for her pragmatic and optimistic approach. A Social Alchemist who's shared the stage with luminaries like President Obama and change agent Neale Donald Walsch, clients credit her ability to not only build and grow their own leadership skills, but also her uncanny understanding of how to help executives develop and strengthen the talent beneath them to produce extraordinary results.
Before launching iLead Strategies, Julie built and led award-winning, performance-driven teams in her work as vice president and human services practice leader at the Development Services Group and in executive positions at ICF International, The Finance Project and the National Association for State Community Services Programs (NASCSP). She holds an MA in Sociology and a BA in Communication from the University of Maryland.
For more on Julie Jakopic go to: www.ileadstrategies.com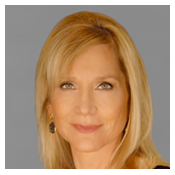 Emily Katz, Contributor for Kickfannie's BLINK - Eye on Image and Success
Emily Katz is an expert image consultant for numerous TV shows, movies, publications.
Emily focuses on personal, private and corporate consulting for image up scaling, monetizing executive level "looks" for success. Makeup and image guidance for on stage, presentation, on camera and HD are also areas of Emily's professional consulting.
She has been the Makeup Department Head at numerous TV shows and films including Lost and Nine Lives of Chloe King. Also, Emily was the Special F/X Makeup for the hit TV series 24. Emily is a licensed medical level esthetician, and was the Makeup Department Supervisor for "Anger Management."
Recognized as an Elle Beauty Genius, the prestigious international award given to those who've deeply impacted the global beauty/fashion world, Emily was cited for her innovative work on the iconic TV show "LOST". Emily is truly passionate about serving women and men, guiding them in aligning their inner and outer expression and stepping into the power of looking their most dynamic.
For more on Emily Katz go to: www.ektruth.com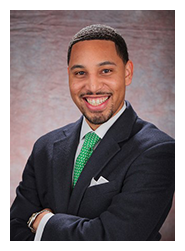 Nicholas Jordan, Kickfannie's Capital Acquisition Contributor
Serial Entrepreneur, Mentor, Government Appointee, Advisor and Business Visionary
Nicholas Jordan is the owner of Capitol Bridge Holdings, a Virginia based holding company with interests in Capitol Bridge Services, a consulting and professional services firm; Capitol Bridge Ventures, a direct investment and advisory firm. Through Capitol Bridge Ventures, Mr. Jordan has taken equity positions in Intresec, Inc., a cybersecurity software company that creates exceptional software solutions that solve some of the most pressing issues in the Information Security space through Artificial General Intelligence; and 1865, a US-based holding company that focuses on venture capital investments which leverage technology to meet the demands of a connected world. Mr. Jordan also provides small business with access to capital, (Asset Based Financing; Receivable Based Financing; Mezzanine lending; and Purchase Order Financing) through Capitol Bridge Services. In June of 2014 Mr. Jordan was appointed by Governor Terry McAuliffe to the board of the Commonwealth of Virginia's Small Business Financing Authority; the Commonwealth's economic development and small business financing arm.
Mr. Jordan also spends time in the Federal Government Contracting space by serving as a Managing Director at Collingwood Asset Management, which helps federal government contracting firms grow through a combination of access to operating and growth capital on competitive terms, shared rofessional services and infrastructure support, and strategic business development, including public and commercial-sector contracting and procurement expertise. He also leads the State & Local business practice area for AITHERAS, LLC, a leading services provider to the United States Federal Government offering competencies in Electronic Document Management, IV&V, Computer Validation, IT Governance and Quality Assurance.
Prior to starting the Capitol Bridge companies, Mr. Jordan worked for Deloitte Consulting supporting their Mergers & Acquisitions and Venture Capital groups. While at Deloitte Mr. Jordan also served on the Deloitte Leadership Advisory Board, (D.L.A.B) which was comprised of the firms most senior former government officials. In this capacity he worked one on one with former government officials and federal consulting account and segment leads to bring new business ideas and strategies to market. Mr. Jordan has also worked on Capitol Hill as a Scheduler and Bodyman for a member of Congress and on Wall St. within Citigroup's Investment Bank
In his free time Mr. Jordan serves as Vice President of Public Policy for the Tyson's Corner Regional Chamber of Commerce Board of Directors. Mr. Jordan also serves a mentor to small business owners in the Caribbean through Sir Richard Branson's Centre of Entrepreneurship B-Engaged Mentorship Program. He also manages a non-profit mentoring organization called "Get on the Street", designed to assist minority students in obtaining internships and jobs in Finance, Consulting, and Marketing & Advertising. Mr. Jordan serves on a number of non-profit boards including: Teach em' to Fish Community Development Corporation, a business incubator ministry in Prince Georges County, Maryland; The Equal Footing Foundation, which is a the non-profit arm of the Northern Virginia Technology Council; The Ridley Scholarship Fund, The University of Virginia Alumni Association Board of Managers and Young Alumni Council; The Ambassadors Council for the Washington, D.C. Chapter of the Network for Teaching Entrepreneurship; The Cystic Fibrosis Foundation's "Finest Campaign; and the African Continuum Theatre Company
Mr. Jordan graduated from the University of Virginia with Honors and a Distinguished Major in Political & Social Thought.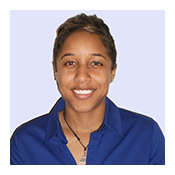 Jamilah Corbitt for Kickfannie BrandIt and MarketItRight
Dynamic 30 Under 30, Nationally Syndicated Columnist, Blogger, and Exec. Director of Brand Management JaiWiz
Jamilah Corbitt is an entrepreneur, brand strategist, and the founder of JaiWiz. She is a former Division-I athlete that transferred her skills from the hardwood to the boardroom — and was recognized as one of the top 30 under 30 people in the Washington, D.C. region in 2014.
Jamilah is committed to helping people build brands that authentically connects with customers, and writes on the intersection between brand strategy, entrepreneurship, sports, and company culture.
She's worked with a variety of clients spanning across multiple verticals, and have helped professionals secure bylines in reputable online publications such as The Huffington Post, CEO.com, Business 2 Community and other industry-specific digital outlets relevant to target audiences, resulting in significant return on investment (ROI).
For more on Jamilah Corbitt go to: www.jaiwiz.biz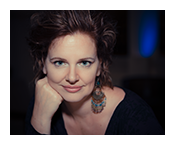 Arlene Pedersen – Kickfannie SalesEdge Contributor
Sales Maven, Writer, Artist, Speaker – CEO of Be Freaking Awesome
Arlene Pedersen is the dynamic maven and CEO of Be Freaking Awesome. Arlene works with passionate entrepreneurs as well as non-profits to help them align their heart and message into a compelling expression. The Results: increases in global positioning, sales, customer confidence and attracting national and international sponsors and celebrities. Arlene is a 40 Under 40 award winner and her work has been featured i Wired, GQ, AZ Collector's Edition and Much Music.
Need a helping hand with your article?
We've partnered with professional editors from BrandVox to provide exclusive packages designed to help you prepare your article for consideration. If you've never written articles, or just want an extra set of eyes as you develop original material to submit, BrandVox can help you out.
BrandVox Editorial Packages
Note: Purchasing an Editorial Package does not guarantee placement.