Kickfannie LegalEdge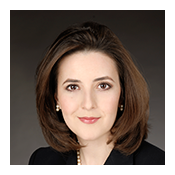 by J.J. Sherman, Esq.
The Assignment Clause in Your Lease: An Exit Strategy
Consider these very real scenarios: (1) Your company is growing and needs to move to a bigger space. (2) Your company is being purchased. (3) Your company has several locations and an under-performing location needs to close. (4) A third party offers your company key money to purchase your lease. In almost all of these cases, you likely will turn to lease assignment as your exit strategy, and depending on how your lease is drafted, you will need your landlord's consent. Anticipate your exit, and work with your lawyer to answer these five questions when you're negotiating your lease's assignment provision.
1. Is your landlord required to act reasonably to an assignment request?
Build an express "reasonable approval" standard into your lease to ensure that your landlord is required to act reasonably when you ask for consent. In some states, if your lease is silent, the landlord's consent may not be unreasonably withheld. In other states, if your lease is silent, the landlord may arbitrarily refuse consent for any reason or no reason at all.
2. How long does your landlord have to respond to an assignment request?
Waiting for months to receive your landlord's response to an assignment request is not a good business option. Create a mechanism for seeking your landlord's consent to an assignment request – including a finite time period for your landlord to respond to any assignment request, and a statement that landlord's failure to respond within a set period of time is deemed to be landlord's consent.
3. Have you planned for internal restructuring and potential mergers and acquisitions?
Carve out "permitted transfers" that do not require the landlord's approval, such as (i) transfers to an affiliate, subsidiary or parent company, (ii) transfers for estate planning purposes, (iii) transfers to an entity with which your company is merged or consolidated, and (iv) transfers to an entity which purchases all or substantially all of your company's assets by stock purchase or otherwise.
4. Is your permitted use clause broad enough?
When a lease is assigned, if your permitted use clause is drafted narrowly, the lease will need to be amended to allow a different use of the premises. This isn't a problem if the landlord is cooperative, but it can pose a definite obstacle if the landlord is opposed to the proposed assignment. Your landlord might even raise the use clause as its main objection to the assignment. Craft your use provisions carefully, keeping in mind the possibility of future lease assignments.
5. Is your Landlord entitled to any profits from an assignment?
Lease assignments can be extremely profitable, especially when buyers are willing to pay key money to take over a lease at a desirable location. Often, a landlord will want a percentage of any amounts earned by an assigning tenant as a condition to landlord's consent. Make sure this percentage is based on the net amount actually received by your company, taking into account brokers' commissions, free rent, tenant improvement allowances, costs to prepare the space for assignment, attorneys' fees, and the cost of carrying unused space.
Think about your company's future and consider these five questions when you are negotiating your lease's assignment clause. You'll thank yourself later.
This article is for informational purposes only and does not establish an attorney/client relationship.
About the Contributor
J.J. Sherman, Esq. is an experienced commercial real estate and corporate attorney focused on serving retail businesses in expansion mode, investors buying and selling commercial real estate, and business owners with commercial real estate property interests. She is the principal of Law Offices of J.J. Sherman, P.C.
Previously, J.J. Sherman was an attorney at Sullivan & Cromwell LLP in New York City and at Latham & Watkins LLP in Los Angeles.
J.J. Sherman obtained her Juris Doctor magna cum laude from St. John's University School of Law in New York and her Bachelor of Arts degree, summa cum laude, from Marymount Manhattan College in New York. See additional information on Law Offices of J.J. Sherman, P.C. at www.jjshermanlaw.com.
Submit Questions for J.J. Sherman at LegalEdge@kickfannie.com